Last weekend I watched as some local Dickensian urchins senselessly vandalised the front garden of a harmless, little old man. They were stomping on pot plants, urinating in the ornamental pond, ripping up the herbaceous border, and I chased them away but only with the implicit threat of a minority Labour administration propped up by the SNP.
Also last weekend I watched as a shameless, horny fop senselessly vandalised an interview on the BBC comedy vehicle Marr's Sunday Travesty, a show which belongs to a harmless, little old man. The fop was stomping on questions, urinating in the autocue, ripping up the ornamental Sunday papers that the harmless, little old man had artfully arranged across his breakfast table, and I chased the gurning, fibbing coxcomb away but only by turning the television off and pouring myself a large gin.
'Give me a majority and I'll keep you safe from terror,' bellowed the headline of Boris Johnson's post-London Bridge, Mail on Sunday think-spasm. And later on – just to warn you – I'll be dropping the c-bomb; a nasty, spiteful expression that people use to compensate for their tiny vocabulary (see also: the term 'Liberal Democrat'). Terror, of course, is an abstract concept. Something that many of us suffer from when thinking about a Boris Johnson majority. What Little Lord FauntleFuck meant to say is 'I'll keep you safe from Muslims with knives and suicide vests,' which he plans to do by locking up all the Muslims with knives and suicide vests for ever and ever. Although as he was writing for a Mail on Sunday audience, he may have been setting out his intention of simply interning all of the Muslims, starting with Sadiq Khan and that woman who won Bake Off with a chocolate mosque.
I should probably point out that the harmless, little old man with the trashed garden is not same harmless, little old man who presents the Andrew Marr Show on BBC One. Andrew Marr resides in a grand London villa with all the other metropolitan liberal elites, like in The Monkees, whilst I live in a slum in Scotland, where ambitious Buckfast consumption and entrenched views on independence are transposed across an election campaign already sullied by entrenched views on Brexit.
As for the incident in the garden – I made that up, for light relief. If, however, I'd imagined FauntleFuck's Marr interview, you'd be correct to be concerned about my wellbeing. There's a reason why Johnson refuses to appear on Andrew Neil's Cavalcade of Pain, and it has nothing to do with the prospect of an enforced boogie with Michael Portillo. Obstinate, obfuscatory, ignoring the question or talking over it, shoehorning 'Get Brexit Done' half-way through completely unrelated sentences as if the chief stonemason of a medieval cathedral, interrupting the grace and flow of a flying buttress with a giant, limestone phallus… that type of shit you can pull when there's a harmless, little old man about, but not Neil, who would have gone after FauntleFuck like a vampire offered the exposed throat of a sleepy, busty virgin.
'Why should this fop of a lordling put on this air of contemptuous incredulity?' asked Harold Frederic in his posthumous, 1899 novel The Market Place. I wish I knew, Harold; I wish I knew.
There was a time – perhaps not too long ago – when a stunt-laden performance such as FauntleFuck's would have been electoral suicide; would have had him dragged from Downing Street by a braying mob of Tory grandees and given a doing on Horse Guards Parade, various Dimblebys on-hand to commentate.
But that was before everything went sideways; nowadays – the era of post-post-post-modernism – there's barely a shrug of collective shoulders whenever the Conservative sphincter dilates to pass its next debased, foul-smelling nugget, which last time I looked was every twenty minutes or so.
For sure, social media may analyse every intentional faux pas, dirty trick, dead cat and blatant lie in forensic detail, but then again my Twitter feed is basically a convention of sarcastic Marxists obsessed by jangly, discordant guitars – no doubt fashioned in my own image – which I'm guessing is somewhat unrepresentative of the electorate as a whole, considering that The Pastels aren't the biggest political party.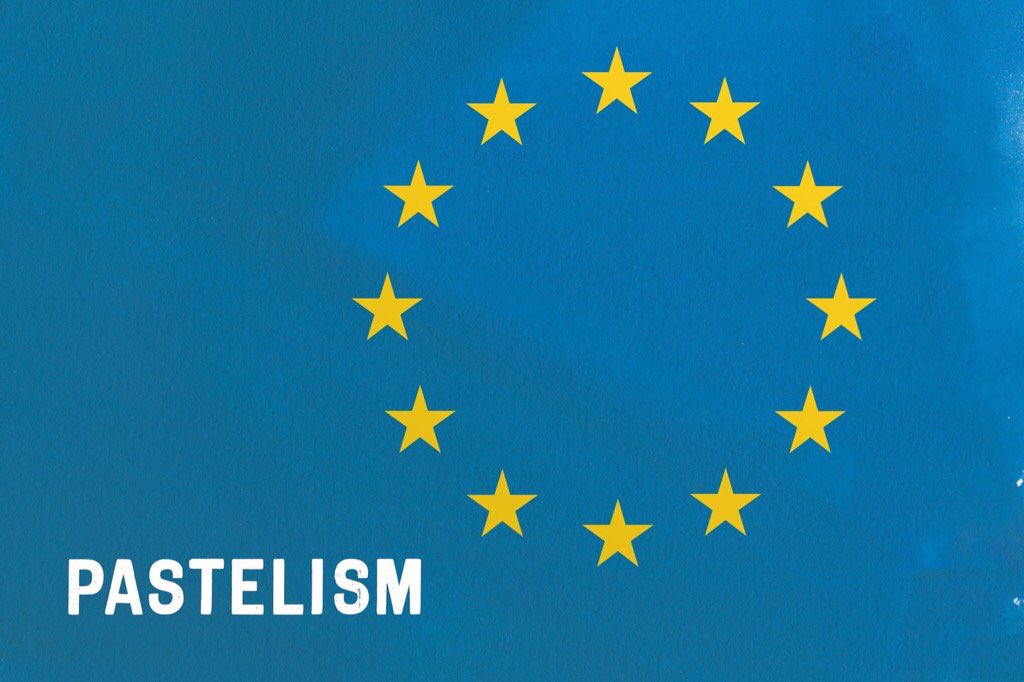 Instead, beyond the Elysian Fields of my phone screen, folk appear either completely desensitised to political machinations in general and Johnson's bullshit in particular, or genuinely don't give a fiddler's because Brexit is written in the prophecies, or on scratchcards, or in that edition of TV Quick, and they'll have them some of that, quicksmart.
And in just under a week's time the UK electorate will think long and hard about what's best for the country. And then, because the UK electorate are drunk, or cunts, or cunts that've had too much to drink – the cunts – they'll pop into that little booth that they have down the community centre and give a five-year mandate to an isolationist, right-wing clique headed by a shameless spunk faucet whose greatest – and perhaps only – attribute is putting his cock, a stubby and decadent creature by all accounts, where it shouldn't be going.
Think of it as a glory hole government. We'll all take turns to kneel; just don't think too hard about what you'll have in your mouth. And it's not as if there's acquired knowledge to fall back on, beyond recognition that there's a misanthropy stage on the grief intensity scale, because this election campaign has taught us nothing that we couldn't have gleaned from a Fred West biography. The grimness rides high.
A stupid week, then, but at least one consistent with the overall timbre of the last 3+ years; you can tell that the dynamic has entered its terminal phase when Donald Trump makes an appearance on these shores and fails to make things even stupider. Instead, may I present all the broken frames of reference for anyone watching what passes for political discourse this age? The endless televised debates, akin to Dadaist experiments? The increasingly despondent body language – first from the Lib Dems, once realisation hit that they'd seriously misjudged the tone of this election, then from Labour, who would have had a genuine shot at number 10 if only they'd had a competent leader and a Brexit policy that didn't sound like a cry for help from somebody chained to a radiator for six months?
'Let nothing be called natural. In an age of bloody confusion, ordered disorder, planned caprice, and dehumanised humanity, lest all things be held unalterable.' So wrote Bertolt Brecht, possibly whilst considering the legacy of David Cameron and the manner by which the stench of his reckless referendum gamble toxified the narrative ever since, to the extent that any colloquy on the subject has long since devolved into infantilism, fart noises and yet another pointless Corbyn/Johnson primetime TV special, which FauntleFuck only agreed to take part in as it gave him cover whilst hiding from Andrew Neil.
And that's pretty much your lot. There's nothing in Santa's sack save for five years of FauntleFuck – as opposed to FauntleFuck's sack, which still contains fibbers and sperm – but it's hardly as if we've been well behaved. On Thursday we won't watch I, Daniel Blake before we storm the polling stations, and then, at 10pm, Sir Professor Sir John Curtice will drop his trousers, bend over, and project the result of the BBC's exit poll onto the façade of Broadcasting House, and because he has an uncanny knack when it comes to these things, we'll have a strong idea of just how heinous the rest of the night will be.
It'll be sometime around 3, with enough constituencies tallied to make the outcome academic, when the first tremor arrives. Falling masonry, fractured concrete, Huw Edwards and his puppet talking heads sucked into the void emerging beneath the election studio. And at first viewers will think it a sinkhole, but then the smoke, the lava, imps and hobgoblins and the ghost of Paddy Ashdown, freed from the underworld, expressions of pure chaos, and from the depths of the fiery chasm: Cthulhu will ascend – only this being Britain, it'll have the head of something naff, like Sooty, Jeremy Beadle, or FauntleFuck's glistening bell end, and come dawn, amidst the wreckage and the bloody rags, FauntleFuck himself, and a victory speech at a podium fashioned from jazz mags and disaster capitalism.
Ever get the feeling you've been cheated?